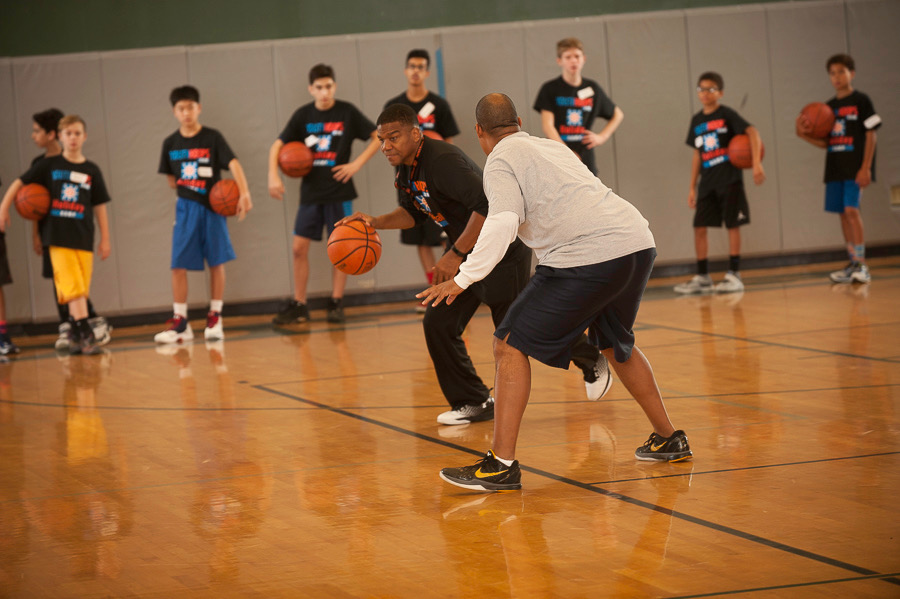 Running a successful youth basketball camp is exhilarating in many ways!
Firstly, the campers will be and are the big winners! They're developing their skill, enhancing their character, becoming more discipline and having loads of fun! One of the greatest compliments I receive from parents (all the time) is "My son/daughter has become a better person due to your basketball camps!" What better compliment can a person get?!
Secondly, over time, as a coach running your own youth basketball camps, you'll establish a great reputation and become a mainstay in your community! Your sphere of influence will widen and you'll be looked upon as a valuable resource.
Thirdly, you'll be compensated for the valuable work you're doing! This is especially cool when you consider that coaches get paid very little. Running youth basketball camps can provide a nice supplemental income.
Ground Work:
Camp name
Location
Rental fees
Dates
Ages/sex
Camper costs
Refund policy
Insurance policy
Camp counselors
Giveaways
Certificates
Equipment/supplies
Advertising & Marketing:
Flyers
Brochures
Business cards
Email blasts
Website
Google Adwords
Facebook Ads
Social media
Car Magnets
Yard signs
List servers
School publications
Local publications
Camp Materials & Equipment:
Roster
Lesson plans
Skills contest certificates
Camp participation certificates
Giveaways
Basketballs (27.5", 28.5" & 29.5")
Cones
Pennies
Poly spot markers
Stopwatch or scoreboard
Table & chairs
Hand crank (to lower basketball rim)
Photographer (optional)
Music (optional)
Pre-camp Setup:
Registering campers
Registration letter
Basketball counselor's orientation meeting
Check-in setup
Early & late arrivals
Camper's physicals
Camper's waiver forms
Camper's drinks & snacks
Coach-to-camper ratio
Organization of campers
Dealing with challenging campers
Dealing with camper injuries
Camp Structure:
Check-in
Free play / shoot-around
Coach talk
Stretching
Skill development
Skills contest
"How-to-practice" instruction
Team offense
Controlled scrimmage
Close
Running youth basketball camps are great for truly making a difference in someone's life, on and off the court! Don't delay; consider running your own impactful and profitable youth basketball camps in your community today!
We're launching a membership website on how you can run your own impactful and profitable basketball camp. For more information, go to www.YouthHoopsAcademy.com.